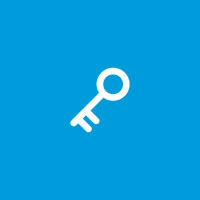 State-of-the-art methods of construction project management and application of the best domestic and foreign practices enable us to guarantee a comprehensive approach and successful implementation of any project to our customers.
Partners

"Rosengineering Project" LLC

"Rosengineering Automation" LLC
Everything about EPCM
Successful implementation of major investment and construction projects is predicated on the efficient management system. We have developed and are currently adopting a proprietary methodology for management of construction projects, applying it at all stages of investment process. Methodology of Rosengineering relies on PMI standards and utilizes the ЕРСМ approach.
ЕРСМ (Engineering, Procurement, Construction, Management)
It is the integrated management of investment and construction project implementation, including basic engineering, design, supplies, construction and commissioning.
Within the framework of ЕРСМ Rosengineering performs the following works:
Concept development and preliminary engineering elaborations (basic engineering)
Development of detailed budget by work packages
Detailed engineering and working design based on the Statement of Work approved by an investor
Management of inventory supplies: contracting, purchasing, cargo escorting, logistics, and acceptance
Receipt of initial permits
Management of construction and installation works: arrangement of construction works at site, work performance supervision, occupational safety control, and environmental status control
Preparation for launch and commissioning
Project implementation management and control: work schedules, expenditure control and analysis, work cost calculation, forecasting, reporting, and risk mitigation
Implemented projects
Расскажите о вашей задаче
Напишите нам, если у вас возникли вопросы по нашей деятельности
или вы хотите оставить заявку на расчет проекта.
Или позвоните:
+7 (812) 331-53-36