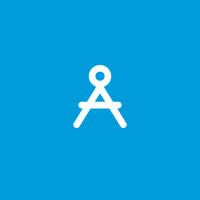 High quality and safety standards, compliance with regulations applicable in the territory of the Russian Federation, applying the best practices and latest know-how in construction materials and technologies for projects, as well as close cooperation with leading foreign companies – all these enable us to satisfy any wishes of a Customer.
Partners

"Rosengineering Project" LLC

"Rosengineering Automation" LLC
Everything about Design
For more than 20 years of work we have gained a vast experience in design of a wide variety of investment and construction facilities. Ski centres, bridges, tunnels, ports, factories, and utilities – our expertise covers practically all kinds of construction.
Key areas of focus
Rosengineering performs a full range of works on design of facilities of any level of complexity.
The Company is mainly focused on design and reconstruction of various-purpose sports and industrial facilities, as well as on design of leisure facilities, transportation network facilities, utilities, including snow-making systems.
Works on any project include the following sections: Architecture Section, Design, Technologies, Engineering Surveys, Design of protection systems against natural hazards, Design of Utilities, Special sections engineering, General Plan, Design of cableway systems, Construction Management Plan.
Implemented projects
Расскажите о вашей задаче
Напишите нам, если у вас возникли вопросы по нашей деятельности
или вы хотите оставить заявку на расчет проекта.
Или позвоните:
+7 (812) 331-53-36